I'm a journalist and poet in Berkeley, California. I've been a newspaper reporter, a contributing writer to the Washington Post Magazine, and a faculty member of the Graduate School of Journalism at the University of California. In 2013, I earned an MFA in poetry, my first love.
My third full-length book of poems, Democracy of Fire, was released from Broadstone Books on September 30, 2022!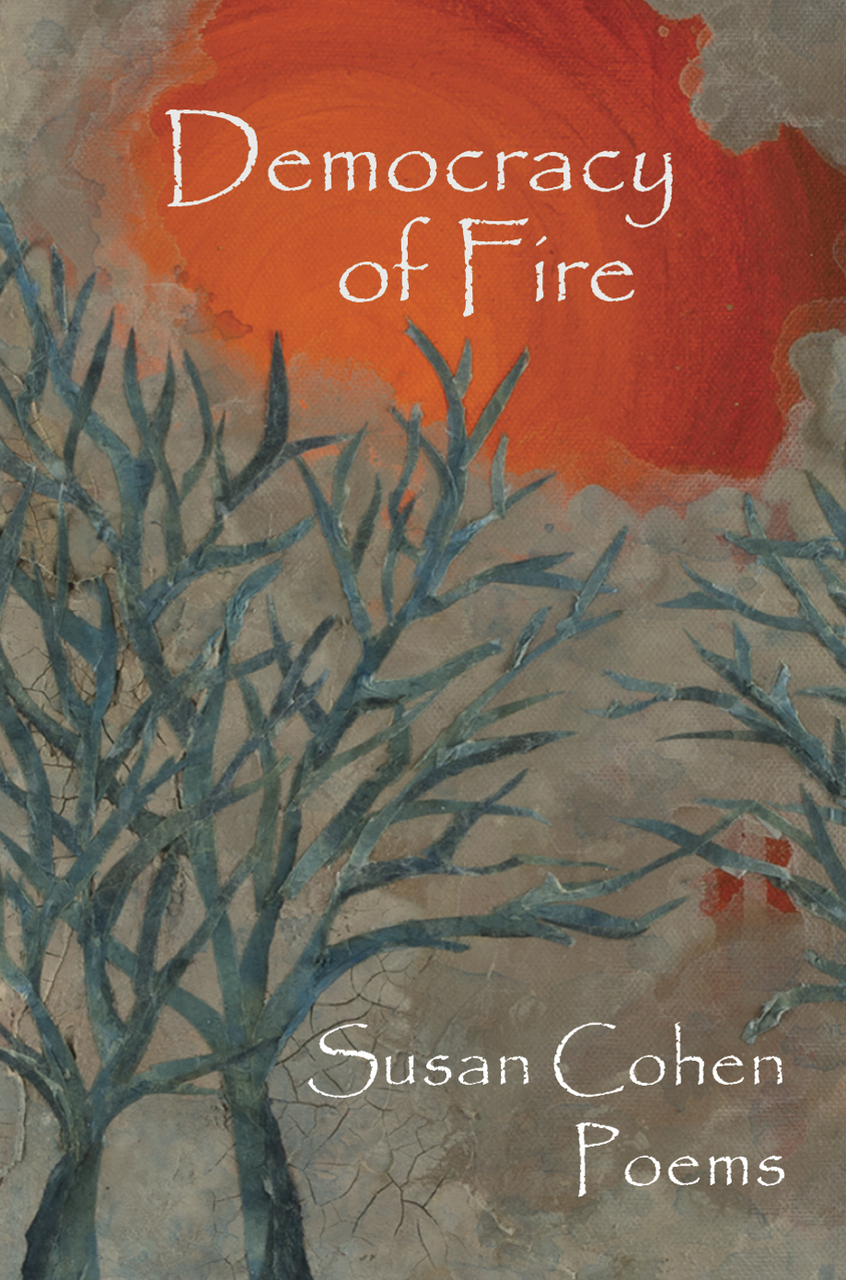 Democracy of Fire was a finalist for the Washington Prize, Wilder Prize, and Richard Snyder Prize before finding a home here at Broadstone Books. Also available on Amazon, Small Press Distribution, through Bookshop.org (helps your local bookshop) and at these stores in the Bay Area: Pegasus Books in Berkeley, Book Passage in Corte Madera, and Sausalito Books by the Bay.
Review of Democracy of Fire in the California Review of Books: "poems of tremendous vision, originality and power"--Catherine Abbey Hodges.
My second book of poems, A Different Wakeful Animal, won the 2015 David Martinson-Meadowhawk Prize from Red Dragonfly Press and is still available here at Small Press Distribution. It also was a runner-up for the Philip Levine Prize, finalist for the May Swenson Award, Blue Lynx Prize, and Richard Snyder Prize.

My first full-length book of poems, Throat Singing, was published in 2012 by Cherry Grove Collections. I also wrote two chapbooks: Backstroking (Unfinished Monument Press; 2005), which won the Acorn-Rukeyser Prize; and Finding the Sweet Spot (Finishing Line Press; 2009).

In life before poetry, I co-authored Normal at Any Cost; Tall Girls, Short Boys, and the Medical Industry's Quest to Manipulate Height (Tarcher/Penguin; 2009) with Christine Cosgrove. Normal at Any Cost was partially funded with an award from the Fund for Investigative Journalism and won The National Association of Science Writers 2010 Science in Society Award. One of the judges praised the book this way: "excellent and in-depth reportage, interestingly and breezily written, on an important (and to me, overlooked) medical/scientific issue. It has pretty much everything I look for: attention to the scientific process, human interest, a strong and consistent narrative."

Normal at Any Cost was also a Choice Reviews Editor's Pick in November, 2009, and a Women's Bioethics Bookclub selection. It was named a Choice Outstanding Academic Title 2009, and was among Library Journal's Best Picks of 2009 in consumer health books. The New York Times called it "irresistible."